Welcome to The Government Huddle with Brian Chidester, a new podcast from Government Marketing University. My entire career has been dedicated to marketing in the government space. And in the beginning, I never cared about the WHY. I was completely focused on the HOW. It was all about the tactics, the analytics, the ROI… rinse and repeat. Then I decided, I wanted to understand these programs and technologies the same way our customers do. It opened up a whole new world for me. And that is what this show is about – "Aligning the WHY with the HOW" …taking a deep dive on current trends, making bold, educated predictions about the market, learning from expert guests and discovering innovative concepts on how to respond to all of this. So join us as we talk about all the things government marketers need to know about today, tomorrow and beyond.
Episodes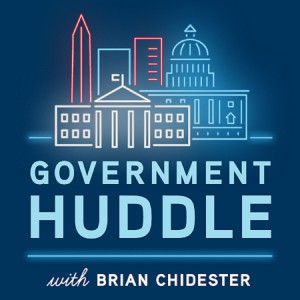 Tuesday Feb 15, 2022
Tuesday Feb 15, 2022
Mark Lee, Executive Vice President for Global Public Sector at ICF International joins the show to discuss ways he has seen the pandemic accelerate and alter the future of government work. We also talk about some of the ways he has worked with customers as they have learned to navigate the new normal, what agencies should be prioritizing and they look to redefine their customer experiences, and some of his predictions for the next government fiscal year.